Managed services are a new business model gaining popularity over the past few years. It's a new way of approaching technology services, a widespread practice in the IT industry. Managed services are a great way to outsource IT needs and get the best value from technology spending. It's also a great way to attract a new team of technology professionals and get the right talent in place.
This is a great way to gain a competitive edge over your competition and grow your company. However, before you embark on this journey, it's essential to understand the critical concepts of managed services. This article will help you better understand all the managed services in the industry and how they differ from traditional outsourcing.
What do we need managed services?
Computer networks are more powerful and efficient than ever before, but they are also more intricate. Every small business uses cloud services to run multiple desktops, mobile devices, and vital business apps. Computers provide a foundation for intelligent business activities, but they also provide entry points for hackers to try to break into your network. The security of information should be a top priority. A business computing network necessitates round-the-clock monitoring, but can your company afford an IT manager, let alone a whole IT team?
Fortunately, there is a less expensive option. A managed service provider can handle all aspects of your network upkeep for a monthly fee. A Managed Service Provider provides the same level of reliability and security as a full-time IT team at a fraction of the expense.
The benefits of a managed-services business model are becoming increasingly apparent to small, medium, and large organizations, and demand is high. The following is a list of why your company should use IT managed services.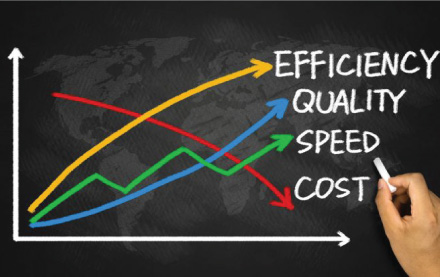 What is a Managed Service Model?
A managed services model is a type of outsourcing that encompasses all aspects of IT. The outsourced model is another name for this. The provider takes over all technical decisions in a managed services approach. However, these choices must be made within the limitations established by the company. The business's sole significant involvement in the managed services model is to assess processes.
A managed IT service provider is a company that operates a customer's IT infrastructure and end-user systems from a distance. This is a proactive strategy that is part of a subscription-based business model.
What are the Benefits of a Managed Services Model?
A managed services approach has various advantages, including the four listed below:
Reduced risk — The managed IT service provider assumes all risks in a driven services approach. If something goes wrong with the technology, the provider's responsibility is to fix it.
Fixed Cost refers to a set of monthly payments that do not change. This way, your company will know exactly how much money it needs to set aside for IT.
Knowledge Retention — There is no employee turnover because an outsourced vendor manages its IT department. The managed IT services provider will keep your company's information on file. They'll also provide knowledge from former clients to your firm.
Focus on your core business —The managed services approach will relieve your other staff's IT worries. It will also eliminate any processes that are not assisting the organization in achieving its objectives.
How Can Managed Services Help Your Business?
While managed services are not a one-size-fits-all solution, they cover most of a company's everyday IT demands and can often be modified to suit each firm better. With that stated, there's no doubting that using managed IT services has several advantages.
The cost savings are one of the most significant advantages of using a managed services provider. Having a skilled IT team to provide support, do essential maintenance, and prevent many problems from developing in the first place will save your firm money.
Employees will be more productive if they can concentrate on their work rather than worrying about the IT infrastructure. Additionally, your network and computer systems will perform properly, resulting in little to no lag, allowing each department to communicate and work efficiently.
Finally, managed services will secure your data, network, and IT infrastructure against costly cyber threats that could impair your everyday operations.
How to Pick a Good Managed IT Service Provider?
When the integrity of network systems is at stake, picking a competent managed service provider requires examining business needs, MSP capabilities, the total cost of ownership, and more. Keep the above parameters and the specific requirements for your organization in mind while considering your next prospective managed service, as there is a spectrum of MSPs.
Do you better understand Managed Services and how they might benefit your business? Protected Harbor offers you the most comprehensive IT and cybersecurity solutions. We're proud of the fact that we're not your typical MSP. Our dedicated team goes above and beyond to ensure that our clients are delighted. When you partner with Protected Harbor, you access the most excellent cybersecurity tools and services with 99.99 percent uptime, complete remote monitoring, data backup, and disaster recovery services. Allow us to assist you in taking your company to the next level right now!