Hiring a managed services provider for your business has plenty of benefits. You'll have someone to handle your IT needs so you can focus on other things, you'll get faster response times on issues, and you'll save money.
However, many small businesses don't know if they should hire an MSP or not. To help make your decision easier, we've outlined some of the most important reasons you should work with an MSP in this post.
1. Cost
MSPs offer long-term cost-saving. Hiring an MSP optimizes your staff productivity, reduces downtime, and enables you to leverage their economies of scale. MSP ensures your organization runs more smoothly and effectively, maximizing revenues and cutting the costs associated with unexpected downtime. When you hire an MSP to handle your IT needs, they will be responsible for everything from desktop support to network management. This means you won't have to spend money hiring new employees to handle your business's IT issues.
2. Delivery
Your existing team will have extra time to deliver other tasks that they are more passionate about and more closely aligned with your core business objective, leading to higher productivity levels. Since your employees will focus on what they know best instead of constantly battling IT issues, efficiency increases, making everyone in your company feel more valuable. You can focus on growing your business instead of dealing with the headaches that come with IT issues.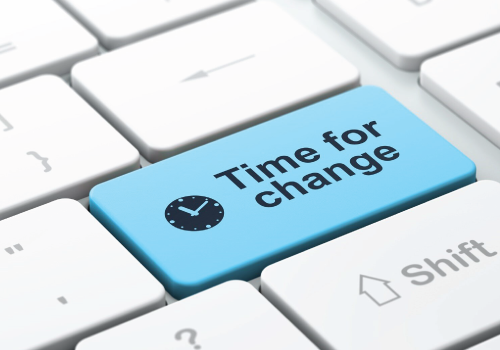 3. Skilled Engineers
The right MSP offers a unique opportunity to tap into people specializing in their niche technology. They are more likely to stay updated with skill trends than your IT team, which is overwhelmed trying to keep the entire system up. When you hire specialists for certain aspects of your system, you will drive efficiencies in that area. You also tap into expertise and knowledge of the new-age technology, skills that can be difficult to acquire in a competitive landscape.
4. Scale
With an IT-Managed Services provider, you can obtain 24-hour support that scales up and down according to your needs, supporting your business goals and facilitating growth. Your lead time to onboard new skill sets in your IT team drastically reduces.
5. Vision
The benefit of outsourcing the parts of IT to a managed service is to free up valuable time for you to focus on leveraging your data for growth. An MSP can take over the time-consuming tasks and help your team outsmart, outwork and outlast your competition. Even if you outsource a chunk of your requirements, you do not precisely lose control. MSPs enable your IT team to have the opportunity to create more strategic value with your company's vision.
6. Security
One of the top reasons a company should hire MSPs is their security expertise and ability to stay on top of trends. MSPs ensure security is constantly updated to deter new threats. Moreover, an MSP won't sustain the competitive landscape if they don't understand the importance of security and implement every possible measure to keep your systems and data safe.
Conclusion
Overall, there are many benefits to hiring a managed services provider for your business. You'll have a dedicated team to handle your IT needs, get faster response times on issues, and protect your business from cyber-attacks. Managed services providers can help you save time, money, and energy while also helping to protect your business from IT-related threats. Hiring an MSP is definitely worth it as they will help you handle your business' IT needs.
Not every MSP out there is a good fit for every company. Finding the right MSP partner is essential to the success of your business. Partner with Protected Harbor; we are not your typical MSP.
We are a managed IT services provider with a mission to help small to midsized businesses get the most out of their technology. We go above and beyond to make sure your technology works for you, not against you. We don't just fix your problems; we stop them from happening in the first place. We're not just an MSP; we're your technology partner. Contact us today for a free IT Audit.