Technological advancement in the current digital era has increased vulnerabilities in businesses using Microsoft products. It has affected most managed service providers (MSPs) as they have become primary targets of cyber attackers. Small businesses are also exposed to severe dangers as cybercriminals target them to exploit their systems and paralyze operations.
Microsoft vulnerabilities are the stuff that nightmares are made of for many companies. The fact that there are so many vulnerabilities in Microsoft systems might leave you wondering why you even use Microsoft products. Well, the answer is simple — Microsoft products are fantastic. And, because it is so popular, it's no wonder that there are so many vulnerabilities. The truth is that despite having so many vulnerabilities, Microsoft has come a long way in fixing them with their monthly updates. Here, we break down all critical Microsoft vulnerabilities and provide solutions to protect against them.
Microsoft Exchange Server vulnerability
What Happened?
Microsoft exchange server vulnerability is a serious threat that has affected Microsoft recently. In March 2021, the company had to conduct an emergency patching after discovering four types of vulnerabilities known as ProxyLogon in its products. This incident occurred after Hafnium, a Chinese-based threat team, invaded thousands of corporations. The heightened security concerns and attacks forced the court to command the FBI to instantly eliminate Web shells which the intruders utilized to launch their invasions in companies. In September 2021, Proxy Token, another flaw in the Exchange Server, emerged, giving attackers a channel to copy or forward targeted emails to an account that an assailant controls.
How Dangerous Microsoft Exchange Server Vulnerability Is For Small Businesses
Microsoft exchange server vulnerability is a serious threat to small businesses. It contributes to organization data theft, leading to unauthorized access of company records. It also enables attackers to create malicious codes that give them remote administrative rights to access the company network. These practices can lead to the leaking of confidential customer information, which would later destroy the business image.
Ways Small Businesses Can Fix This Issue
Small businesses have a variety of solutions to embrace to avoid Microsoft exchange server vulnerability. One of them entails configuring their Exchange framework to define change requests and validating any newly created files. Enterprises should also practice continuous patching of software to reduce the risk exposure.
Microsoft Patches Six Zero-Day Security Vulnerabilities
What Happened?
In December 2021, Microsoft released patches for 67 Common Vulnerabilities and Exposures (CVEs) in its products, 60 of which were essential and seven extremely critical, including six zero-day susceptibilities (https://cisomag.eccouncil.org/microsoft-december-2021-patch-tuesday/). These susceptibilities included CVE-2021-43890, which attackers utilized to distribute malware like BazarLoader, TrickBot, and Emotet. CVE-2021-43240 affected Windows NTFS by setting short names, which elevated privilege vulnerability. CVE-2021-41333 impacted Windows Print Spooler elements while CVE-2021-43880 invaded Windows Mobile management appliances. CVE-2021-43893 interfered with windows file encryption systems, while CVE-2021-43883 interrupted the Windows installer.
How Dangerous Microsoft Patches Six Zero-Day Security Vulnerabilities Are For Small Businesses
Microsoft patches six zero-day security vulnerabilities that are severe threats to small businesses. For example, they enable unsuspecting computer users to open infected files and documents. Attackers use this avenue to execute malicious malware codes. They also exploit susceptibilities via malicious programs like Bazaloader, Trickbot, and Emotet. Such elements contribute to the destruction of data backups and security infrastructure besides disclosing company critical information to intruders. Businesses that experience these factors make intensive capital and customers losses that affect their financial bases.
Ways Small Businesses Can Fix This Issue.
Small industries have numerous solutions to Microsoft patches six zero-day security vulnerabilities. One of them includes using Microsoft-provided updates and installing them in their systems. Patching all Microsoft programs and software is also an important initiative for enterprises.
Windows Print Spooler Vulnerability
What Happened?
Windows Print Spooler vulnerability is a severe threat in Microsoft systems. In 2021 July, Microsoft discovered another type of the above susceptibility known as CVE-2021-36958. This component gave local attackers a means of gaining access to SYSTEM privileges on their machines. This vulnerability misused Print features, Print drivers, and Windows print spooler settings configurations. Cyber attackers in this scenario connected to a remote printer server, and as a result, they could view, delete, change, and form new accounts with exclusive user rights.
How Dangerous Windows Print Spooler Vulnerability Is For Small Businesses
Windows Print Spooler vulnerability is a risky sensation in small businesses that adversely affect their operations. When attackers access a compromised computer, they assign system and admin-level rights, making it hard for the users to detect the susceptibility quickly. Such characters can steal sensitive information and use it for malicious activities in the long run. The remote code execution in this kind of susceptibility causes destructions of records and applications, generating significant losses to small businesses.
Ways Small Businesses Can Fix This Issue
Enterprises have multiple ways to eliminate the Windows Print Spooler susceptibility. One of them entails applying CVE-2021-34527 security updates to secure their systems and configuring some registry settings to zero, including HKEY_LOCAL_MACHINE\SOFTWARE\Policies\Microsoft\Windows NT\Printers\PointAndPrint, NoWarningNoElevationOnInstall, and UpdatePromptSettings. Another viable solution is disabling the sprinter spooler on susceptible workstations and servers.
Microsoft Exchange Autodiscover Vulnerability
What Happened?
Microsoft Exchange Autodiscover vulnerability is a severe system threat that has affected most businesses in 2021. This aspect led to the leaking of around 100,000 passwords and login names of users of the Windows domain all over the world (https://www.bleepingcomputer.com/news/microsoft/microsoft-exchange-autodiscover-bugs-leak-100k-windows-credentials/). Researchers identified that the primary cause of this problem was the wrong execution of Autodiscover protocol. As a result, the system sent personal details to third parties and untrusted sites.
How Dangerous Microsoft Exchange Autodiscover Vulnerability Is For Small Businesses
Microsoft Exchange Autodiscover vulnerability exposes an entire organization to severe dangers. Attackers use this mechanism to get genuine credentials to access user accounts and disseminate ransomware into the organizations. As a result, they infect company records and steal sensitive information such as customer and financial details, which they can later use to execute malicious activities. Such issues can tarnish the enterprise's reputation, thus negatively affecting its revenue generation methods as clients shifts to other providers.
Ways Small Businesses Can Fix This Issue
Businesses have multiple ways of mitigating Microsoft Exchange Autodiscover susceptibility. One of them includes blocking all the Autodiscover. [tld] domains in their DNS servers or firewall. This initiative ensures that their devices do not connect with such domains. Disabling Basic authentication is another effective mechanism that prevents the dissemination of credentials in clear texts.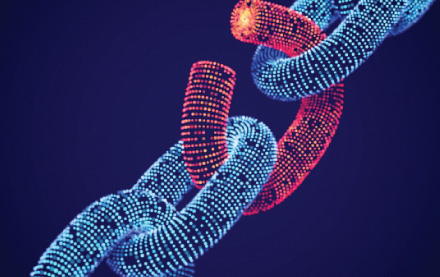 Microsoft Azure Customers' Data Leak by WIZ Researchers
What Happened?
A data breach is a serious threat to businesses and a prevalent issue in the current digital society. For instance, the Microsoft Azure customers' data disclosure occurred in February 2021, where WIZ researchers obtained databases and accounts of thousands of Microsoft Azure customers, including Coca-Cola and ExxonMobil, in the Fortune 500 companies' category. Information technology specialists discovered that the primary cause of this catastrophe was clients' misconfiguration of Microsoft Azure. After Wiz examiners from Israel informed Microsoft about the issue, the company resolved it instantly.
How Dangerous Microsoft Azure Customers' Data Leak Is For Small Businesses
Data leakage can be a detrimental experience in a company if the leaked information lands in the hands of malicious individuals. If businesses encounter the scenario mentioned above, cyber attackers illegally access enterprise data, including customer particulars, and can later use it for ill purposes such as money theft.
Ways Small Businesses Can Fix This Issue.
Small businesses experiencing Microsoft Azure customers' data leak security problems can employ techniques such as requesting their clients to modify their login particulars as a precautionary measure. They can also ensure consistent updates of Azure containers used to patch known vulnerabilities. Such enterprises should also encourage their customers to utilize security software that quickly detects malicious attacks to ensure that they instantly respond to them once they occur.
Microsoft MSHTML Vulnerability
What Happened?
In September 2021, Microsoft revealed the prevalence of a remote code execution (RCE) susceptibility in MSHTML, also called Trident. The threat allowed hackers to launch arbitrary programs on a victim's computer through ActiveX control, which they sent through spear-phishing. Using the CVE-2021-40444 vulnerability, the intruder crafts malicious ActiveX using Microsoft Office document hosting the browser. This individual then convinces users to open the harmful document, and the hazardous program executes on opening it. Cyber attackers, in this case, target Office 365 on diverse versions of the Windows operating systems.
How Dangerous Microsoft MSHTML Vulnerability Is For Small Businesses
Microsoft MSHTML vulnerability enables attackers to execute harmful codes from the logged-in user, which in the long run compromises the network and computer systems. This phenomenon gives ways for the attackers to steal essential records and sensitive data as they have total control of the system. Data theft can adversely affect the business's reputation and lead to the loss of customers. In severe cases, enterprises become challenging to operate, leading to their closure.
Ways Small Businesses Can Fix This Issue Microsoft MSHTML Vulnerability
Small business should train their employees to avoid opening documents from individuals they do not know to hinder Microsoft MSHTML vulnerability. System users should also shun disabling Microsoft protected view option in the office suite to allow the read-only capability of files and thwart the introduction of malicious contents. Enterprises should also disable ActiveX control through modification of the appropriate registry keys. They should also enable Application Guard, a security container that separates an individuals' data with unknown records.
Manageengine Adselfservice plus Vulnerabilities
What Happened?
In its application programming interface, the ManageEngine ADSelfService Plus vulnerability was initially discovered on 8th September 2021. ManageEngine ADSelfService Plus allowed users to reset and update passwords details on the directory. Research by the U.S. cyber security personnel showed that this susceptibility targeted U.S. companies. The threat allowed hackers to execute arbitrary codes on user systems, thus enabling them to take control of the computer system and install malware programs.
How Dangerous ManageEngine ADSelfService Plus Vulnerabilities Is For Small Businesses
ManageEngine ADSelfService Plus vulnerabilities cause devastating results in small enterprises, including loss of sensitive company and customer records. Another drawback of the threat mentioned above in corporations entails intensive disruption of operations and subversion of company focus. Such issues can severely affect a firm and even lead to its discontinuation.
Ways Small Businesses Can Fix This Issue
Small businesses should practice frequent updating of internet interfaces of the ADSelfService Plus to enhance protection against ManageEngine ADSelfService Plus vulnerabilities. It is also always advisable for enterprises to frequently review their system security recommendations and make the necessary changes.
Wrapping it up
It's important to update your Microsoft software, not just to protect yourself but because your customers should have the best experience possible with your products.
The fact that you're reading this means you care about computer security. That's great! Because we do too. As Microsoft continues to find new and exciting ways to keep your data secure, we will continue to bring you the latest news and advice on how to stay protected in a fast-paced digital world.
Protected Harbor is your one-stop solution for all IT needs, including data center real-time monitoring, 99.99% uptime, safety, and security. We are not just your regular MSP; we treat clients as partners and build a solution from scratch according to your business needs and requirements. We want to know how we deliver an unmatched experience; our expert IT team is dedicated to satisfying your needs. That's not it; learn more here; contact us now.