MSP-related challenges can drastically reduce your technological effectiveness. And the success of your MSP depends on trust, honesty, and transparency in your approach and activities. Remember, it's a collective responsibility, and understanding each other's perspective maximizes the ROI. Adopting a partnership approach, these service providers will work closely with you to understand your business and provide strategic thinking aligning technology with the business plans. Below highlighted are a few challenges and how to mitigate them.
State of Hardware and Software
Take your MSP's opinion about your hardware and software condition. You might consider your tech landscape as state-of-art, which might not be the case in reality. If your MSPs think there is much work to be done to harmonize between equipment and software stack, sit with them and be on the same page. Understand how much work is required to maintain your infrastructure and set clear expectations.
SLAs Vs. Expectations
The MSP and the customer are typically bound by a contract with a standardized service level agreement that defines the expectations and quality metrics of the delivered services.
Once defined and agreed upon, expect your MSP to stick to it. After all, that's what you are paying for. If you feel there needs to be a revision, revisit your contract. Just because your MSP was able to help you out faster last time doesn't mean they're doing a lousy job by sticking to the SLA this time.
360-degree Feedback
Your operating model takes a new form as your MSP's contract starts. Your expectation with the incoming vendor will be they adapt to your working culture. However, there can be several areas where your operations need an overhaul. Your MSP can present valuable inputs to your business, which you might be blindfolded. It would help if you were open to an effective governance structure that flows both ways. Take time to meet with your MSP at an operational, tactical, and strategic level and exchange feedback.
A gap in Insurance Liability
Due to outsourcing-related exposures, you may have to purchase extra layers of insurance protection. Insurance ramifications while negotiating contracts with your MSP can be significant. The best practice is to understand the insurance mentioned in the agreement and comparing them with your company's insurance cover. Any gaps in fine print can fail to recover losses from an offshore MSP's insurance.
Perception of Losing Control
Once MSP takes over, you lose the ability to respond to changes rapidly because there's an additional layer of processes and people to work through. Thus, resulting in a perception of losing control. However, such a change is good. It's structured and systematic, provides empirical evidence for improvements, reduces tap-on-the-shoulder culture, and optimizes your cost by eliminating ad hoc urgent service requests.
Overdependence on Third-Parties
When a company outsources its IT services and infrastructure management to a managed service provider, they are putting their trust in them to keep their operations functioning. To provide services to its client, the MSP may use proprietary tools.
If they rely extensively on third parties, the MSP may be unable to keep its half of the bargain if their vendors' services fail.
To minimize significant and costly downtimes, an MSP's dependability is crucial. Before working with a service provider, read the service level agreement and take notice of the uptime and reliability assurances.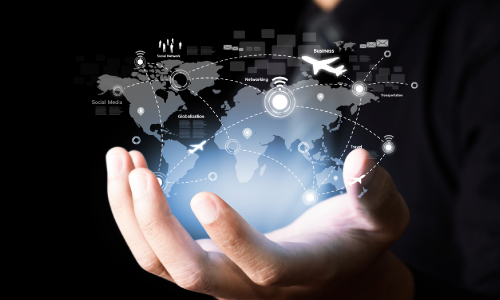 Non-Compliance and Unverified Security Standards
It's only average for a company to provide third-party access to its systems and infrastructure when it outsources its services. Professionalism and mutual trust are the cornerstones of the connection.
Take measures before handing over the keys to your business to an MSP. Ensure they are a reputable organization and their security standards are up to par. By setting up monitoring systems and routes utilized by the MSP, your company should also assume responsibility for protecting its assets.
The Final Say
When paying for an MSP, each business owner must consider all the aspects. If your company frequently requires IT assistance or you spend too much time attempting to resolve technical issues on your own, an MSP may be a suitable fit.
The right MSP to partner with should be able to provide your company with the trustworthy, cost-effective, and scalable IT services it needs to succeed. It should also combine the company's systems and infrastructure with the managed IT services resources that they require.
At Protected Harbor, we have a highly curated, tailored, and selective process to ensure the best experience for our clients. We have a solution for every business, from data backup and recovery to cyber insurance and risk assessment. We are looking for partners who are serious about their business and are willing to partner with us for the long term. Please contact us as soon as possible to speak with a technical professional and learn more about our worry-free managed IT services. We're here to put your mind at ease so you can win more business.